Ayakkabı Yan Sanayi Portalı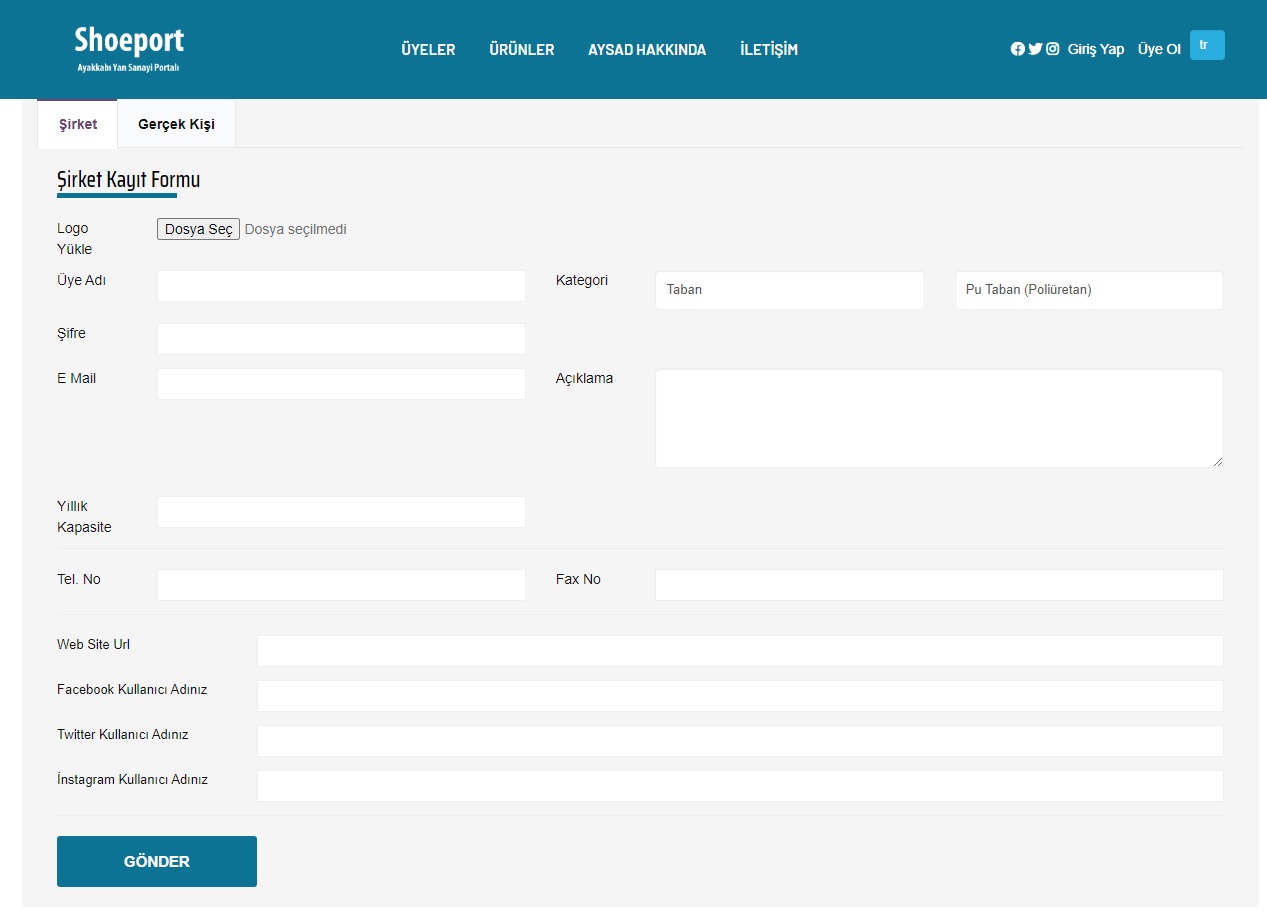 How do I become a member of SHOEPORT?
Stage 1 - Fill in the Application Form
Sign up by going to the page Company Registration Form or Real Person Registration Form fill it.
Stage 2 - Wait for Us to Contact You
If there is no mistake in the membership information you fill in, we will contact you as soon as possible.
Stage 3 - Pay the Participation Fee
In order to become a member of Shoeport and to benefit from the privileges we provide, you must pay a participation fee.
Stage 4 - Your Membership Confirmed
After paying the participation fee, your membership will now be confirmed. You can login to the system by entering your username and password.